Move
13-Jun-2012
Bye-Bye Bruises
Arnica to the Rescue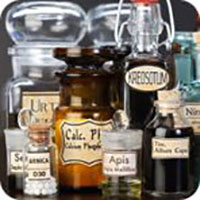 Whether you're a highly trained athlete, a yogi or gardener, you're bound to strain a muscle now and then. Arnica (arnica montana) is a perennial herb used in preparation of a homeopathic remedy to help you heal faster from the bumps and bruises of daily life. Traditionally used by the mountain people of Siberia and Europe, this plant is a much-beloved member of nature's pharmacy—also useful for parents of active children!
Arnica flowers and roots are also used topically, alone or in combination with other herbs, in gels and creams. In addition to healing muscle soreness and bruising, arnica has been used to treat arthritis, back pain, carpal tunnel syndrome, eczema, fibromyalgia and certain headaches. Several studies have shown the effectiveness of arnica on osteoarthritis of the knee and the ability of arnica to reduce post-surgery swelling and pain. Keep arnica on hand as a sure-fire treatment for soothing and healing whatever makes you sore.
Recommended: Arnica Gel by Boiericke & Tafel and Arnica Montana 30c by Boiron


more mints
13-May-2012

The Wonders of Papaya

Full of fiber, digestive enzymes and anti-oxidants for healthy cholesterol and anti-aging benefits…

29-Apr-2012

Gift of Nature's Pharmacy

Goldenseal—a bitter root known as a healing plant and material dye for centuries by Native Americans...

15-Apr-2012

The Seed with Spirit

Sesame seeds are steeped in mystic lore, believed to be worthy as an offering to the gods. Sesame oil was prescribed...
30-May-2012

Apana for Elimination

You've heard the saying, "You are what you eat." Yogi Bhajan taught that you are also "what you eliminate."

16-May-2012

Exotic Sandalwood Oil

Sandalwood oil is the essential oil extracted from the aromatic plants and tree in the Santalum genus...

02-May-2012

Praise for the Pituitary

The pituitary is a pea-sized gland located at the center of the base of your brain, just below the hypothalamus...
23-May-2012

Yin-Yang Revisited

For millennia, yoga culture favored the warrior monks who practiced self-restraint and spirituality with intensity.

09-May-2012

Lotus Point Focus

The lotus flower symbolizes the spiritual quest, its beauty gracing the surface of the water, while beneath...

25-Apr-2012

Preparing for Disasters

Tsunamis, earthquakes, fires, snow storms and power outages…you've seen the news reports.
20-May-2012

The Art of Smudging

The practice of smudging holds a valued place in many cultures and religious traditions, most often...

06-May-2012

Develop Healing Hands

You have a healing power in your hands. Years ago, the first "Kirlian" photography images showed energy...

22-Apr-2012

Cultivate Your Companions

What is a friend? Poet Kahlil Gibran says, "There is no purpose in friendship save the deepening of the spirit."
sign up
Sign up for your free Yogamint email, a wealth of healthy tips and treats.