Move
13-Jun-2012
Bye-Bye Bruises
Arnica to the Rescue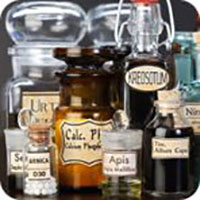 Whether you're a highly trained athlete, a yogi or gardener, you're bound to strain a muscle now and then. Arnica (arnica montana) is a perennial herb used in preparation of a homeopathic remedy to help you heal faster from the bumps and bruises of daily life. Traditionally used by the mountain people of Siberia and Europe, this plant is a much-beloved member of nature's pharmacy—also useful for parents of active children!
Arnica flowers and roots are also used topically, alone or in combination with other herbs, in gels and creams. In addition to healing muscle soreness and bruising, arnica has been used to treat arthritis, back pain, carpal tunnel syndrome, eczema, fibromyalgia and certain headaches. Several studies have shown the effectiveness of arnica on osteoarthritis of the knee and the ability of arnica to reduce post-surgery swelling and pain. Keep arnica on hand as a sure-fire treatment for soothing and healing whatever makes you sore.
Recommended: Arnica Gel by Boiericke & Tafel and Arnica Montana 30c by Boiron


more mints
24-Jun-2012

Boost Your Salad IQ

Whether you enjoy a simple side plate of lettuce at dinner or a robust "all-in" kind of salad as a main dish...

10-Jun-2012

Patties with Pizzaz

There's something about a veggie burger that says summer, backyard barbeque, casual living and a great...

27-May-2012

Vanilla's Wondrous Ways

A gift from Mexico—the vanilla orchid—yields the aromatic pods that have given the world the...
11-Jul-2012

Help for Headaches

You know the feeling…a headache in the making. One of the most common causes of headaches is stress.

27-Jun-2012

Water as Therapy

Summertime—it's a great time to get in the swim with some water "therapy." Swimming offers so many...

13-Jun-2012

Arnica to the Rescue

Whether you're a highly trained athlete, a yogi, gardener or an inquisitive three-year old, you're...
04-Jul-2012

Kava for Relaxation

The Pacific Islanders have a secret weapon for mental stress. The kava root has been cultivated for...

20-Jun-2012

Expanding Your Vision

From birth, you are intimately drawn into the world around you through your eyes. Colors, light, movement...

06-Jun-2012

Fitness for the Mind

The mind is a great tool. We use our brains to calculate, communicate and process thousands of ideas...
01-Jul-2012

Building a Reputation

You are a force field—a walking, talking, vibrating being. Your energy patterns leave an imprint wherever...

17-Jun-2012

Color Me Creative

Purple is a potent color, worn by royalty to symbolize their magnificence. Yogically speaking, purple is...

03-Jun-2012

What Children Teach Us

Spending time with children is a perfect opportunity to see the world from a more open and unrestricted...
sign up
Sign up for your free Yogamint email, a wealth of healthy tips and treats.