Move
13-Jun-2012
Bye-Bye Bruises
Arnica to the Rescue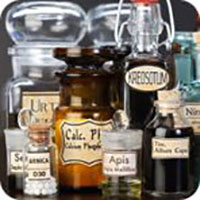 Whether you're a highly trained athlete, a yogi or gardener, you're bound to strain a muscle now and then. Arnica (arnica montana) is a perennial herb used in preparation of a homeopathic remedy to help you heal faster from the bumps and bruises of daily life. Traditionally used by the mountain people of Siberia and Europe, this plant is a much-beloved member of nature's pharmacy—also useful for parents of active children!
Arnica flowers and roots are also used topically, alone or in combination with other herbs, in gels and creams. In addition to healing muscle soreness and bruising, arnica has been used to treat arthritis, back pain, carpal tunnel syndrome, eczema, fibromyalgia and certain headaches. Several studies have shown the effectiveness of arnica on osteoarthritis of the knee and the ability of arnica to reduce post-surgery swelling and pain. Keep arnica on hand as a sure-fire treatment for soothing and healing whatever makes you sore.
Recommended: Arnica Gel by Boiericke & Tafel and Arnica Montana 30c by Boiron


more mints
17-Dec-2009

Graze Don't Gobble

At your next meal, even if it's just a quick lunch on the go, take a moment to act as if you are having a feast.

29-Nov-2009

Got Truth?

They say the gods live in a land of milk and honey. But what kind of milk? We are the only species that drinks the milk of...

19-Nov-2009

Yummy Yogi Yams

The truth is, there's really no way to improve a sweet potato or yam. Whether you prefer one or the other...
07-Mar-2010

Lion's Claw Breath

It's no longer the stuff of etheric New Age types. Science has concluded, by measuring the electromagnetic frequencies surrounding...

25-Feb-2010

Lock Into Your Core Identity

Wherever you are, in public or in private, in whatever social setting, you always have one . . .

07-Feb-2010

Wake Up Stretches in Bed

Waking up can be hard to do. But between the moments you awake and when you get up to brush your teeth...
28-Oct-2009

Let Music Tame the Monkey Mind

Sometimes it's tough to chill out. Stress comes at you from work, from family and from yourself...

15-Oct-2009

Clarify for Contentment

The Buddha's second teaching is that the root of suffering is desire. In other words, it's perfectly natural to want things...

24-Sep-2009

Then Give Thanks

One of the most powerful success strategies, borrowed from the Bible, science of mind and popular motivational speakers is...
18-Mar-2010

Growth from Injury

The Buddha said it first: everybody hurts. But he also went a step further, saying the source of suffering is desire.

04-Mar-2010

See It, Share It Clearly

The English word "martyr" is identified with all sorts of suffering. But its root is a Greek word that means. . .

14-Feb-2010

Experience is the Best Teacher

While you're sleeping, the brain is already on, processing thoughts from the subconscious.
sign up
Sign up for your free Yogamint email, a wealth of healthy tips and treats.